Description
Participants will be introduced to mindfulness (a.k.a. present-moment awareness) as it is utilized in Acceptance and Commitment Therapy (ACT), specifically using the ACT Matrix conceptualization. Participants will be able to describe and teach their clients how to practice mindfulness by differentiating between direct and indirect experience, using non-judgmental awareness, practice several variations of mindfulness exercises, and be provided additional resources from ACT on mindfulness.
Credits
---
Psychologists (Homestudy)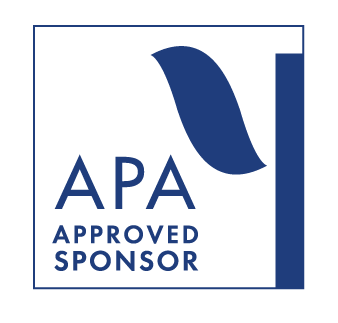 The New Hampshire Psychological Association is approved by the American Psychological Association to sponsor continuing education for psychologists. The New Hampshire Psychological Association maintains responsibility for this course and its content.
Completion of this course earns 1 continuing education credits. Psychologists licensed in states which approve courses sponsored by APA-approved sponsors may earn homestudy continuing education credit for taking this course.
---
Course Objectives
Objective 1
Describe how to practice and teach present-moment awareness/mindfulness by differentiating between direct and indirect experience
Objective 2
Identify at least two exercises to practice present-moment awareness/mindfulness in a non-judgmental way